Welcome to the home of Robert's Bookshop, a large used and antiquarian bookshop on the beautiful Oregon Coast!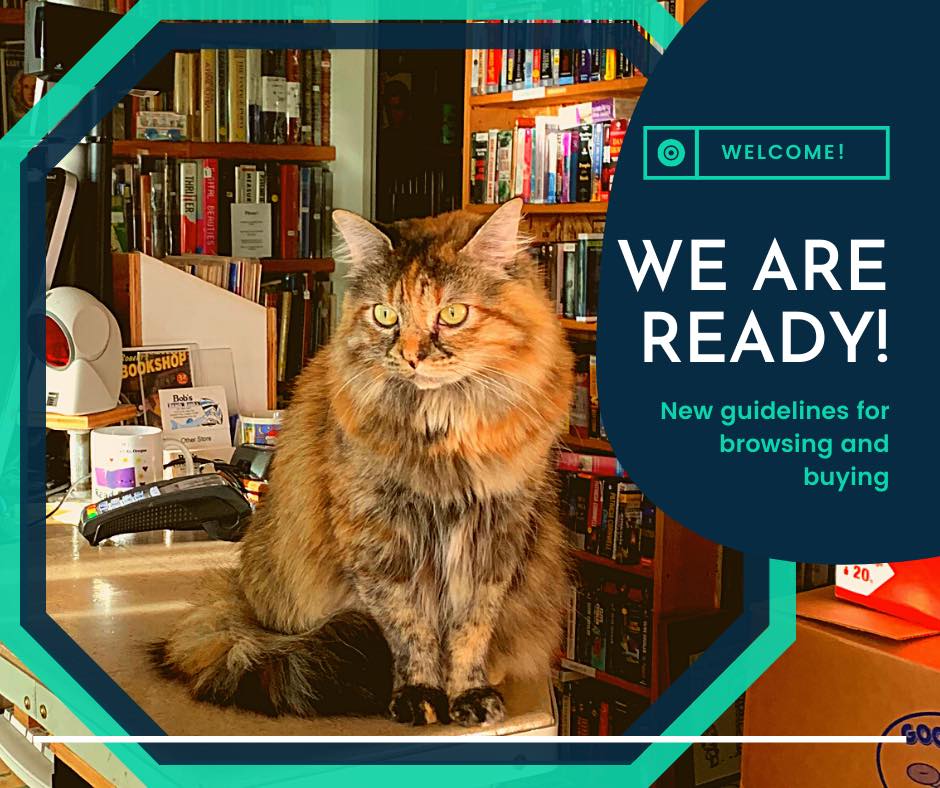 *NEW UPDATE*
As we can comply with the new guidelines, we are going to remain open. If this changes we will update here.

Of note: We have a new credit card processor. They charge you a 4% fee on all credit card purchases; there is no fee if you pay with a debit card (using your PIN). We do still take checks and cash.
Because we would like all our customers and our employees to remain healthy, we are strictly following safety protocals and will remind customers who forget. We hope you don't think we are rude, but we will remind patrons to pull their mask up over their nose! Please read the guidelines thoroughly before coming to buy or sell books. Now, the good stuff!
We made the tough decision to suspend buying for a matter of weeks. Lincoln County began experiencing a surge in cases so we are doing what we can to avoid people bunching up in the store. The best and most basic way to do this is to not have boxes and bags coming in that we need to go back and forth to look at and eliminate people lingering at the front of the shop while we go through books. We are also disappointed but are concerned to be again on the cusp of entering the "Extreme" risk category (the county was in that category for two weeks and has been just barely avoiding it for the last two blocks). There are still plenty of things in storage so incoming will keep coming! At the moment we are still open for browsing; if it gets too busy we will go to appointment browsing again but we don't think it's necessary yet. Curbside pickup is still an option and we are shipping out books every day the mail allows!
To browse the shop:
Face coverings are still required and we expect everybody to respect the social distancing guidelines
Put on your face covering BEFORE entering the store and keep it on; if you pull down your mask to speak we will ask you to put it back on before continuing to talk
Even if you think you are alone in an area of the shop you must still keep your mask on
Appointments are not necessary to shop the store; we do still have a cap but it is much higher so it's very likely if you come to the door you can come in
The bathroom is still closed
*THIS SECTION CURRENTLY DOES NOT APPLY--BUYING IS SUSPENDED FOR THE TIME BEING*If you have books to sell or trade:
Call 541-994-4453 for an appointment

We are taking books by appointment ONLY. If you bring books without an appointment we are happy to take donations but we will NOT consider the books for sale or trade. We would love to always look at everybody's books, but the people who can buy are working a lot in off-site storage and are not here unless we know you are coming

Appointments can be made for Thursday, Friday, and Saturday during our normal business hours. We are only taking books these three days of the week during appointments. If you don't make an appointment we may not be here to buy.

Due to the shut-down (and the recent evacuation) we will be much, much, much more selective with our buying and the cash amount may be slightly less than it used to be. Until sales pick up we need to be more conservative with our buying so we can stick around!

To accommmodate social distancing guidelines, if you have a number of bags or boxes we may go through them in the parking lot instead of in the shop to allow for space (weather permitting). Face coverings are required during the process even if we are outside

If you are NOT donating the "no" books to the library you will need to stay until we have finished going through the books to take the extras with you
Thanks to everybody who came in to shop our Anniversary Sale. It was a bit different from least year (the sale was 25% off books, audiobooks, and movies in the store if paid for by cash or check and lasted four days) but we sold a lot of books!
Books are still being shipped out from orders on this website and through phone and Facebook requests. People are sending us lists of books to check our shelves and we are happy to keep doing this! Our employees are keeping busy and we would like to keep them working as long as possible.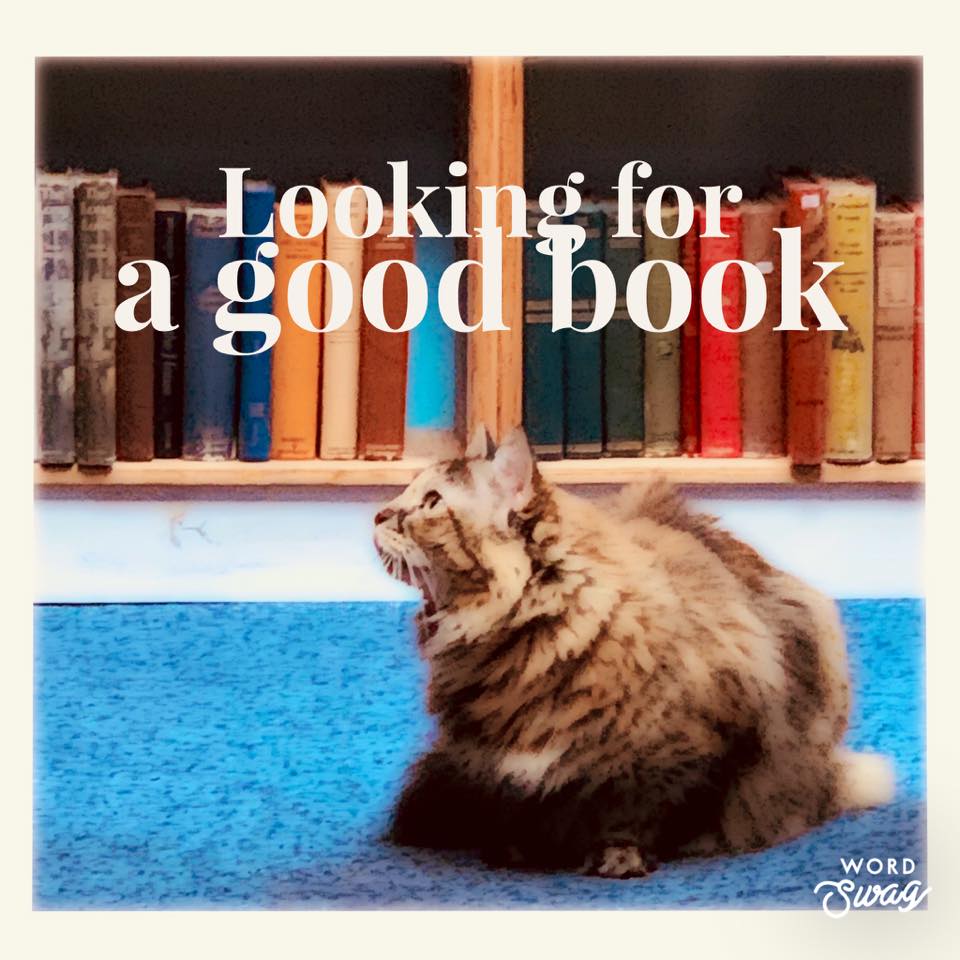 Curbside non-contact pickup 
How this works:
Call us at 541-994-4453 with a list of specific book or movie titles, an author, a fiction genre, or nonfiction topic of interest


We can let you know what is available over the phone or by sending photos via Facebook messenger

If you would like to purchase anything we can take credit card information over the phone or send you an invoice (likely via PayPal)


After payment is complete, make your way to the shop during our usual open hours and call us when you are outside in your vehicle. We will put a bag with your purchases outside the front door for you to pick up

You have books--hooray!
The inventory listed on this website is still available. Our other store, Bob's Beach Books, is currently taking orders through social media.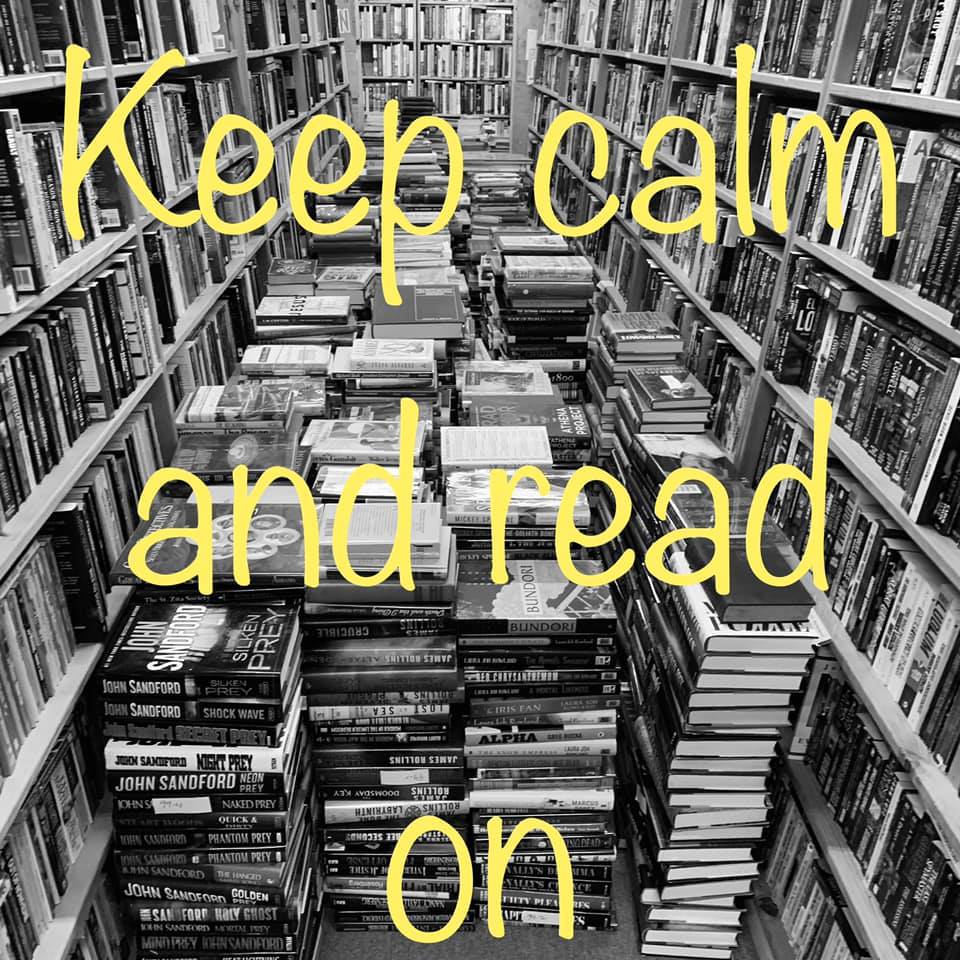 Our open hours have traditionally been 10 to 5:30 every day. Per the above section, we are not abiding by these hours. There are plenty of books (over 200,000) for everybody. We also carry comic books, trading cards, and media (including audiobooks, movies and TV series on DVD, and music on vinyl and on CD). We hope you find something you're looking for!
Building Maintenance

We are still tentatively planning to close for building maintence for about a week in early 2021; we will post the dates as soon as we narrow them down.
From our Spring 2020 closure: Thank you all for your patience as we replaced the carpet in the entry room. We had to move everything out of the room and are in the process of reorganizing the books and sections. We wanted to get the doors open but things are still in flux, particularly in the main room. What else did we work on outside the main room? Well, we:

Combined and reorganized our biography sections

Moved the politics section to a different room (it now faces the True Crime section...)

Moved the Entertainment section next to music

Reorganized the art section

Worked on the military history oversize books to make it easier to find books on specific topics relating to the Civil War, World War II, and Arms & Armor; moved Napoleon and Napoleonic Wars; began imposing order on WWI and general military history and thought
We are still finishing up the projects; our closure really should have lasted another week but we kept getting disappointed people knocking on the front door! This means those coming in need to be aware that everything is still in process. Some sections may be temporarily unavailable or difficult to locate or access. Please call if there is a particular section you are interested in so we can let you know if that section can be accessed fully.

BYOB (Bring Your Own Bags)!
As of January 1, 2020 we are required by the Oregon Sustainable Shopping Initiative to charge $.05 for each single use bag given when you check out (even recycled bags--we checked). To avoid the fee, please bring your own reusable tote or other bag. We have reusable bags available for purchase as well.
Super-Fancy Books
Want to read a book AND feel super-fancy while you do it? You don't need a cup of tea or a crackling fire in the fireplace--try an Easton Press, Folio Society, or Heritage Press book. We recently bought a ton (yes, an actual literal ton) of super-fancy editions of classic works you have heard of and other classics you probably haven't. These volumes are slowly being brought into the store as we make space and get time to process through them. This lot spans all wants: Some are single volumes, some are sets, some are leather, some are slip-cased, most are illustrated, some are relatively modern, some are antiquarian, some are good literature, and some might be terrible (you never know!). They aren't necessarily expensive but they will all make you feel (you guessed it) absolutely super-fancy when you pick them up. That said, some are quite expensive and are shelved behind glass, up high, or will be listed online; please ask if there's something in particular you are looking for.
Vintage Paperbacks!
At last, Bob is shelving more and more vintage paperbacks.  Dell Mapbacks, early Avon, Pocketbook, Dell, etc.  We have thousands more in storage, so if there is something you are looking for, ask.  We are also starting to organize our extensive collection of digest size books and magazines.  From Galaxy Novels to obscure mystery novels and magazines.  Next on the list is our selection of early Pulp magazines.  Mostly science fiction and westerns, but a nice batch of The Shadow, and some detective and Doc Savage pulps, etc..  Again, ask if you are interested.  We don't plan on listing these online.
Comics AND trading cards!?!

Yes, we now carry a number of different series of trading cards, mostly from the 1980s/90s. There are some sports cards, many super hero series cards (Marvel, DC, Valiant, Image, etc.), and lots of art cards (Vallejo, Wrightson, Bell, Kaluta, Canty, etc.). The new stock includes sealed boxes, card packs, card sets, signed cards, chase cards, uncut sheets, and other loose cards. We also have a new flip rack full of posters, prints, Colossal Cards, and other illustrations.
Because we just didn't have enough stuff, we decided to bring comics back into the shop. We currently have more than 25 short boxes full of single issue comics and some comic bundles for people to look through (organized, even!) and are always adding. We just put out a number of Preacher, Batman, Archie, Scrooge, Wolverine...etc., etc., ad infinitum. We have a small box of comics-for-kids in the children's room, including Looney Tunes, My Little Pony, Adventure Time, and Classics Illustrated. Star Wars and Doctor Who fans will find some comics with our sci fi series books. There are also a number of long boxes full of adult comics (we are talking very, very adult, for ages 18+ only) available to look through on advance request; these are not out on the floor because we are aware that kiddos get into everything they can reach. We just acquired a HUGE comic collection and will be processing through those over time. If you are looking to sell comics, give us a call; our comic buyer is available in the shop Thursday-Saturday or by other appointment.
Toy Tractors Galore!

We have recently acquired a large collection of antique toy tractors. They are already truckin' on out the door (ha!) but there's more to look at.
Magic: The Gathering Cards? Sure! Why Not?

Until this collection is gone, we have MTG cards for sale in the shop. You can dig through the more common cards ($.10 each or 6 for $.50) or pick up something a bit more collectible for $.50 each and up. Please ask if you'd like to take a look at the more expensive cards as they are in one of our locked cases so the cards don't disappear...like magic. *poof*
Also new in the store

Two large collections of aviation and military history books are being filtered into the shop as space becomes available. We also have a binder available that includes pictures of the signed aviation prints we recently acquired; ask to see the actual prints (stored elsewhere in the shop).

We have recently received a large number of Easton Press books; many aren't out on the shelf as we don't have room yet so if you are looking for something in particular please ask as Bob may be able to locate it for you.

We have collectible comics and more recent releases.

If you are looking for pop culture items we now have a shelf of goodies that may include Funko, Marvel, DC, Pusheen, Hello Kitty, and other items.

The Days We Buy Books

*This section does not currently apply*Two years ago we slightly altered our buying policy. We need time to process and shelve what we have incoming so: We do NOT buy for cash on Monday or Tuesday. You can bring in one small bag or box of books to trade only on Monday or Tuesday. We do buy Wednesday through Sunday for cash or trade credit. Please also be aware that if we have been inundated with trading or buying we may suspend buying on that day until we work through what we have. If you are coming from a great distance or have a large number of books please call us at 541-994-4453 to be sure we can accommodate you when you come.
 How many miles of shelving in the store?!?

A special Thank You for all the folks who came in for our 30th anniversary.  If you were wondering about the answer to "How many feet of shelving in our shop?", the answer was:

                 1.64 miles of bookshelves! (8,709 lineal feet of shelf space)

  Our winners:  C. Bennett ($100), R. Greco ($75), A. Pitts ($50), S. Ishikawa ($50), R. Brocklehurst ($25),
   S. Walz ($25), Shayne ($25)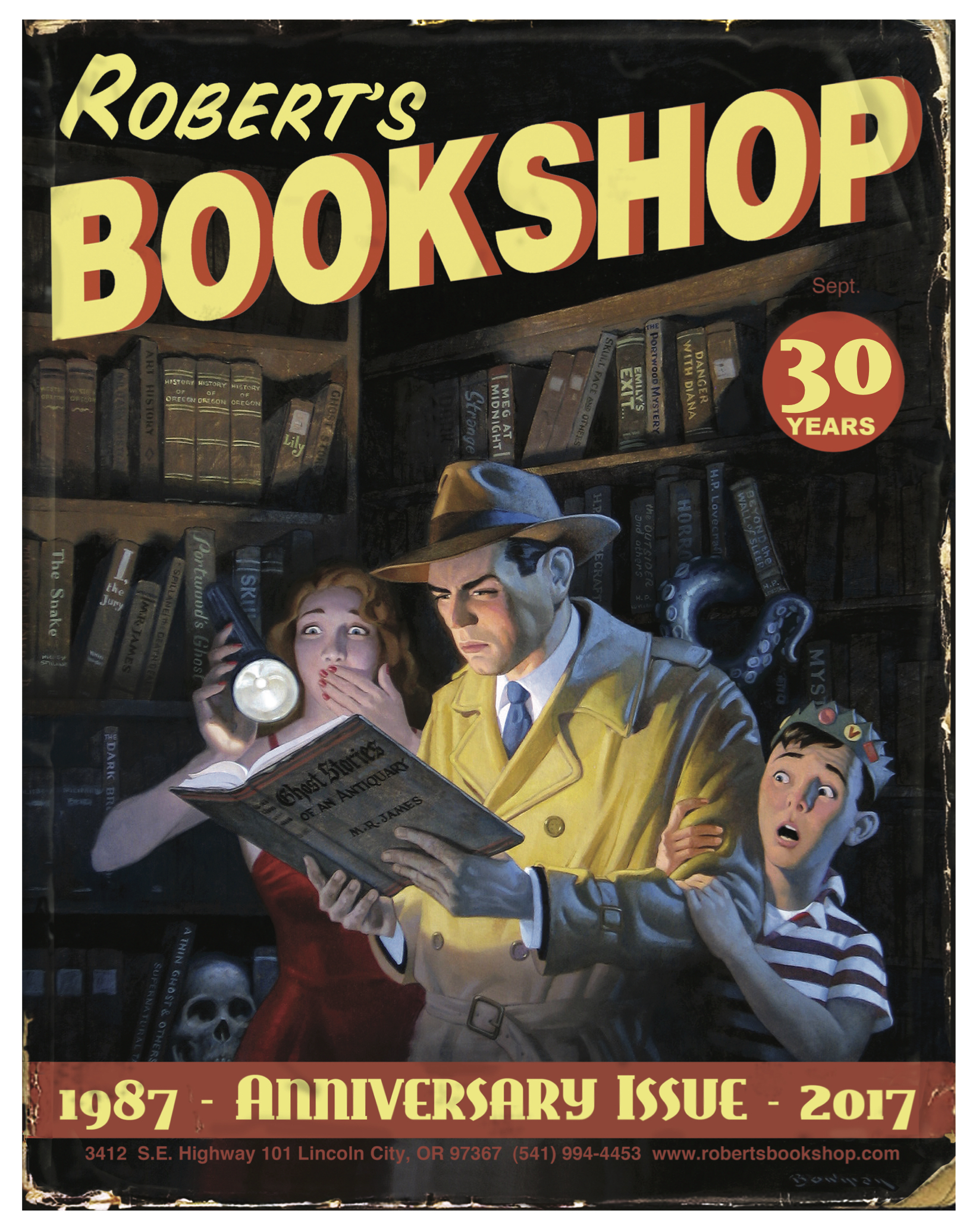 The Airplane
It's been a while now since we acquired the cockpit from a 1967 Boeing 727-100 aircraft. This aircraft section is in the parking lot next to the building on the north side. The plane cannot be accessed by customers from the inside of the shop; we were able bring it in but we aren't able to bring it up to code enough to open it to visitors. This cockpit does make a unique (and a bit drafty) office. It was quite the process getting it in! Linked below is a brief video showing the tail end of the process with the forklift. It's not the most exciting watching--but it is interesting!

727 Lands at Robert's Bookshop (YouTube link)
General website information:

From this site you can search or browse our online inventory of hard to find, out of print, used, and rare books. The books listed in this inventory are only available through this website; our in-store inventory is not included here. If you would like to visit the shop and see an item that we have listed in this online catalog, you must call ahead (541-994-4453) to schedule a time to view the item(s) as they are stored in a separate location.
If you can't find the book you are looking for in our online inventory, please fill out our off-line search form and we will search our off-line store inventory, other bookstores and book search services for you. Our in-store inventory is not listed in our online catalog.
We are open 7 days a week, 1000 to 1730 Tuesday through Saturday (That is 10 am to 5:30 pm for you civilians) and 1015 to 1800 Sunday and Monday (10:15 am to 4 pm).

Click here for our Mobile site