Welcome to the home of Robert's Bookshop, a large shop on the beautiful Oregon Coast.

There are plenty of books (over 150,000) for everybody.
We also carry media, including audiobooks, movies and TV series on DVD, and music on records and on CD. W
e hope you find something you're looking for!
Anniversary Sale 2018
Thanks to everybody who stopped in during our annual sale. We never know how it will go with traffic and weather, but we had a great weekend and sold a lot of books, comics, and media. We hope everybody returned home safe and relaxed and ready to curl up with a good book!  

The days we buy have changed

We have been getting ever greater numbers of customers in to trade and sell their books; after 30 years we have at last altered our buying policy. We need time to process and shelve what we have incoming so: We do NOT buy for cash on Monday or Tuesday. We do buy Wednesday through Sunday. You can bring in one small bag or box of books to trade only on Monday or Tuesday. Please also be aware that if we have been inundated with trading or buying on other days we may suspend buying on that day until we work through what we have. If you are coming from a great distance or have a large number of books please call us at 541-994-4453 to be sure we can accommodate you when you come.
 How many miles of shelving in the store?!?

A special Thank You for all the folks who came in for our 30th anniversary last year.  If you were wondering about the answer to "How many feet of shelving in our shop?", the answer is:



                 1.64 miles of bookshelves!

(8,709 lineal feet of shelf space)

  Our winners:  C. Bennett ($100), R. Greco ($75), A. Pitts ($50), S. Ishikawa ($50), R. Brocklehurst ($25),
   S. Walz ($25), Shayne ($25)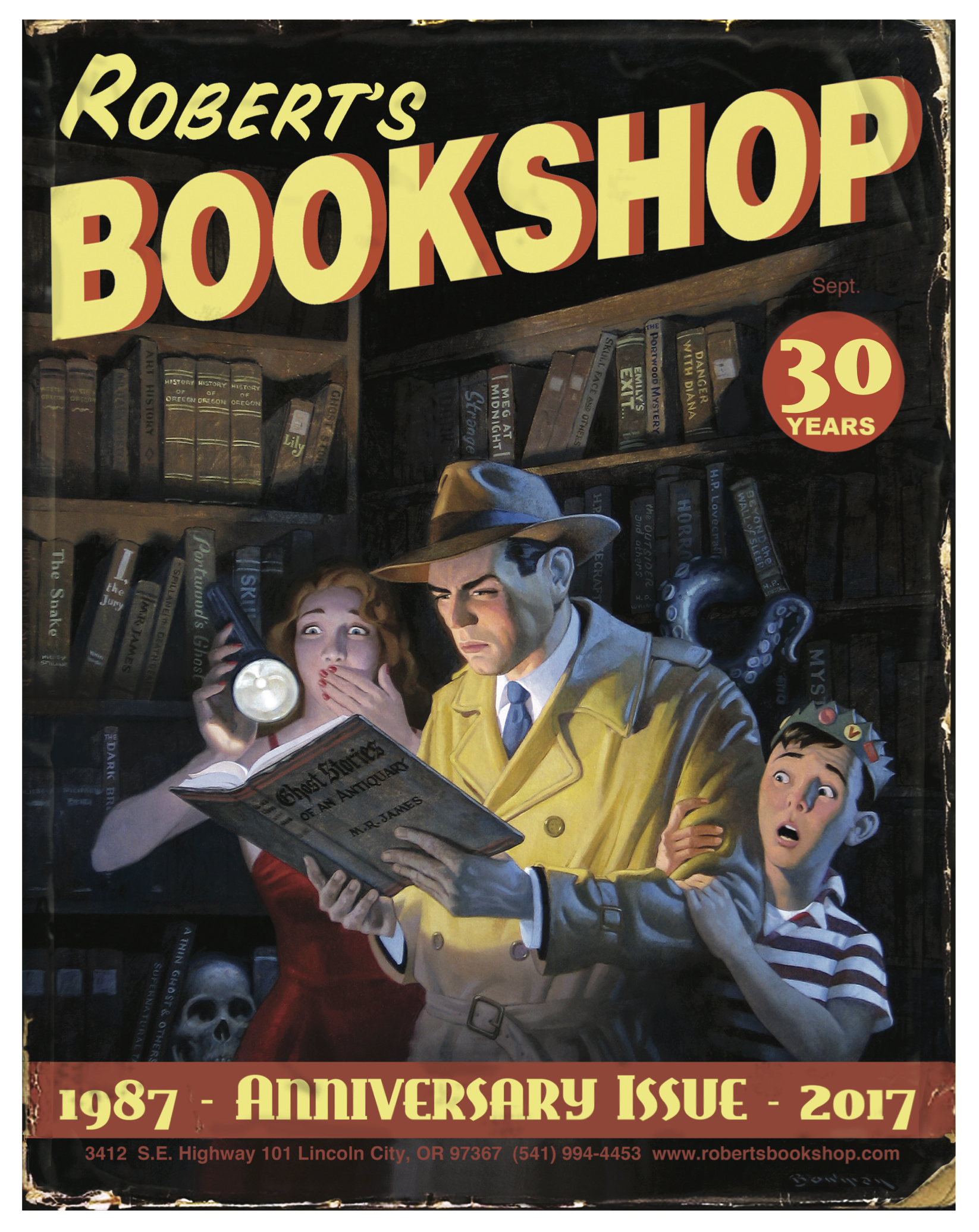 We have recently received a large number of hardcover mysteries, many of which are signed by the author(s).

We are working through boxes and boxes of comics, including comics for kids and some that are for 18+ only. The comics will be trickling into the shop as space becomes available. We have collectible comics and more recent releases.

If you are looking for pop culture items we now have a shelf of goodies that may include Funko, Marvel, DC, Pusheen, Hello Kitty, and other items.

The Airplane
It's been a while now since we acquired the cockpit from a 1967 Boeing 727-100 aircraft. This aircraft section is in the parking lot next to the building on the north side. The plane cannot be accessed by customers from the inside of the shop; we were able bring it in but we aren't able to bring it up to code enough to open it to visitors. This cockpit does make a unique (and a bit drafty) office. It was quite the process getting it in! Here is a brief video showing the tail end of the process with the forklift. It's not the most exciting watching--but it is interesting!



General website information:

From this site you can search or browse our online inventory of hard to find, out of print, used, and rare books. The books listed in this inventory are only available through this website; our in-store inventory is not included here. If you would like to visit the shop and see an item that we have listed in this online catalog, you must call ahead (541-994-4453) to schedule a time to view the item(s) as they are stored in a separate location.
If you can't find the book you are looking for in our online inventory, please fill out our off-line search form and we will search our off-line store inventory, other bookstores and book search services for you. Our in-store inventory is not listed in our online catalog.
We are open 7 days a week, 1000 to 1730 (That is 10 am to 5:30 pm for you civilians)
Click here for our Mobile site